RENT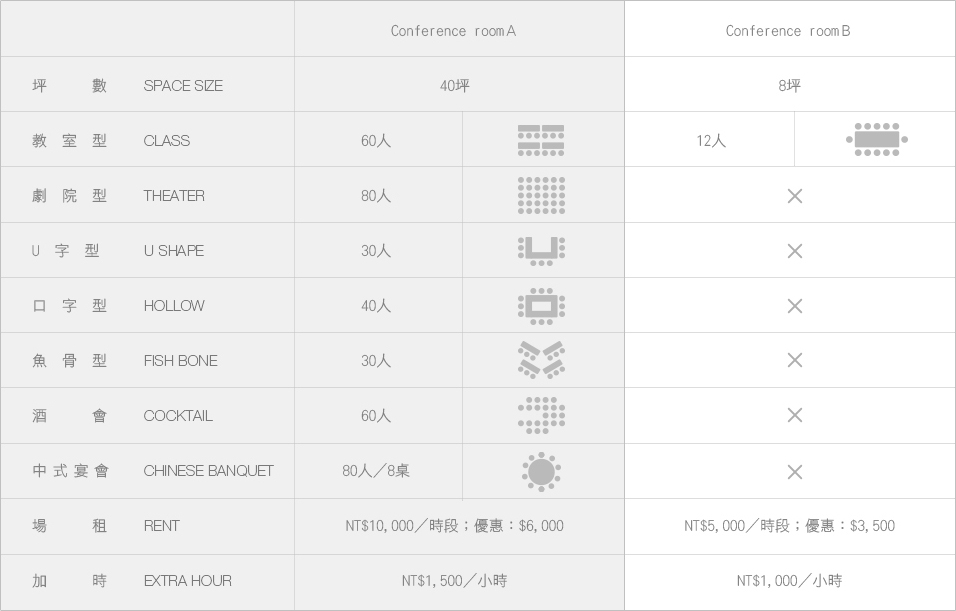 Remark
01. The conference room is rented in units of 4 hours per session, from 8 am to 12 noon (morning), 1 pm to 5 pm (afternoon) and 6 pm to 10 pm (evening). Fees for one session (4 hours) will apply even for length of use less than 4 hours.
02. If you need to decorate the room in advance or clean up the space after the event, the extra time will be charged on an hourly basis.
03. The hotel provides free parking space for the organizer for conference room booking: 5 parking spaces for booking conference room A, 2 parking spaces for conference room B.
04. The conference room provides beverages (coffee and tea bags). If you require refreshments or lunch box, please contact our Business Department. Cleaning fee will be collected if outside food is brought into the conference room.
Conference Equipment Charge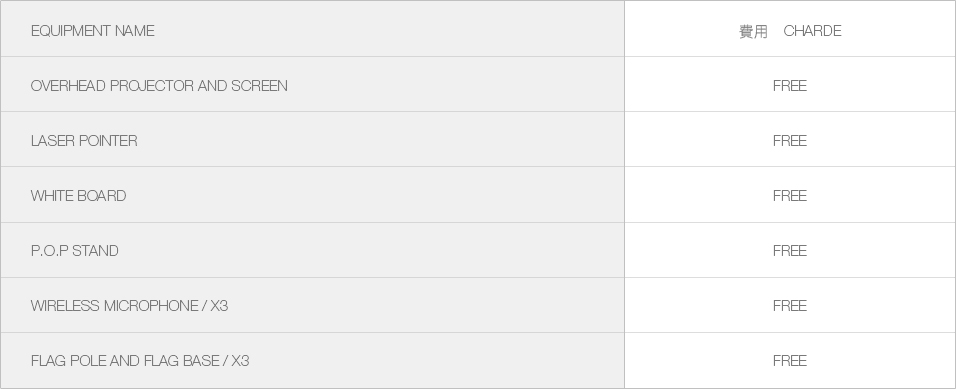 ※As the quantity of conferencing equipment is limited, please make advance reservation if required.